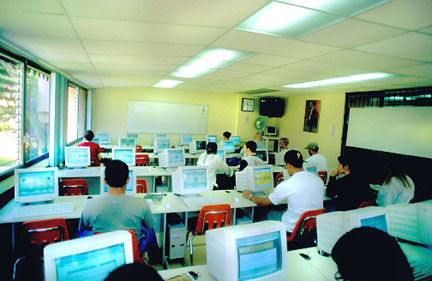 FEES INCLUDE:

As more utilize NRCSA services, we continue to expand both the depth and flexibility of our programs.

1. Classes: Group, one-to-one, and combined group/tutor classes are now available at most NRCSA training centers worldwide.

2. Special Vocabulary: Tutorial classes designed for your needs, available at most locations

3. Lodging: Homestay, apartments, and student residences available at most locations.

4. Meals: Full meal plans available.

5.- Culture Program integrated into conversation classes and Native speakers interaction.

6.- Activities may include films, social mixes, dance, cooking
... with minimum of 2 field trips weekly (usually one in location, one out of town)

7.- Course Materials: Books/resources provided, return at end of studies

8.- Pre-Study Materials covering health, safety, security, joining instructions, destination facts

9.- Orientation On-site: local attractions, how to, do/dont, health/safety, entertainment venues

10.- Total Immersion 24:7: Lodging, classes, meals, community interaction with native speakers

11.- Airport to lodging transportation upon arrival.

12.- Assistance with currency exchange, cell phone rentals, internet access, local discounts

13.- Arrival Testing, level placement, and instructional plan

14.- Weekly proficiency goals and progress assessments

15.- Achievement Certificate

16.- Emergency Hotline 24:7. Multilingual assistance worldwide

17.- Accident Insurance up to $10,000 (#16-19 subject to deductible and policy conditions)

18.- Sickness Insurance up to $10,000

19.- Medical Evacuation Coverage up to $25,000

20.- Travel Insurance: Repatriation, emergency reunion, AD&D and baggage

21.- Local taxes for included services

22. Visa Advising if it is applicable.