| | |
| --- | --- |
| January 2018 | |
| | |
| --- | --- |
| Program Updates | |
NRCSA's list of tips and tricks to finding the best airfare.
NRCSA has special pricing available for groups of 3 or more traveling together. So if you and your family or friends are planning a trip together - let us know and we will be more than happy to provide you with a group quote for your program.
Who said learning has to be all academic? NRCSA programs engage you in the local culture, such as wine tastings, cooking classes, dance and more to help you learn faster by putting your language skills to immediate use.
NRCSA welcomes students of all ages! We have childrens programs for familes studying together, teen programs (both accompanied by family members and teen camps), accredited programs for university students, professional development programs, special vocabulary programs and programs designed for mature adults (50+). We look forward to helping you select the program that fits your needs!
| | |
| --- | --- |
| About NRCSA | |
Live the Language • Learn the Culture • Since 1968
Our goal is your successful outcome.
We are here to help you find and enroll in the program that best meets your needs.
Join the more than 80,000 people of all ages who have "lived the culture" at NRCSA schools in 42 countries.
You are receiving this newsletter have expressed and interest in studying abroad / or you have studied on a NRCSA program in the past.

Trouble reading this email?
View in your browser.
NRCSA is proud to offer a limited number of Study and Tuition Grants for our 2018 programs! Typical grants range from $200 to $500 depending on location, time of year and length of program. The NRCSA Work Study & Tuition Grants are open to interested participants of all backgrounds and are awarded at the sole discretion of NRCSA.
To be considered for a grant, or to find out more information, please email us the following:
-Name:
-Phone:
-Study Location:
-Program Length:
-Description of Your Objectives (30-50 words):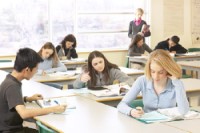 Attending a Teen Summer Program is a great way for your teen to gain some independence and see the world! Each program includes a mix of language classes in the morning, afternoon and evening cultural / social activities, and free time for self discovery or networking with other teens from around the world. Most programs also include 1-2 full day excursions each week. All included in the program cost. Talk about a Summer camp that will be remembered forever!
Our programs are specially designed to accommodate both the safety concerns of the parents and the desires of the students to see and experience the country. To help you choose the level of independence we break our Teen Programs into the following Categories:
Supervised Programs are great for younger participants or for those that have not traveled internationally before.
Semi-Supervised Programs are great for participants that are getting ready for college, have international travel experience or are just looking for a little more freedom to explore outside of the program. In Semi-Supervised Programs participants generally go to and from school on their own, or with other students in the same neighborhood, and have a curfew in the evenings so that they can go out with their new friends or explore the area in the evenings and on weekends.
Unsupervised Programs are adult programs which welcome students age 16 or older. These programs are great for independent teens or teens are seasoned international travelers. Unsupervised programs are also offered year-round.
Or, travel and study and as a family:
Family Programs are offered year-round and are customized around your family's language and cultural goals. NRCSA will work closely with you and your family to develop the customized program. This can include language classes for young children and split programs where family members are attending different programs during the day, but staying in the same lodging. From language study to dance, painting, cooking, crafts or even volunteering, there are a plethora of options to meet the needs and interests of the whole family!
• Information about the Teen Programs is available at TeensAbroad.com
• Information about the Unsupervised Teen Programs is available on the main NRCSA website
• Or, send us an email with your interests, and we will send the information to you.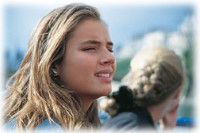 NRCSA has great study abroad programs for university students looking for a Summer or Semester Abroad. University students have earned academic credit for language courses, culture and civilization, international business, literature, translation, health services, among other courses. Why spend you Summer at home when you can experience the world while receiving credit!
Please let us know which courses you would like to take while abroad and where you wish to study. Our staff will then look up course equivalencies and work with you and your adviser to make sure the course will transfer back to your university correctly.
If you have not already started planning, now is the time! Most universities have deadlines for Summer and Fall Study Abroad Programs in late March or early April and waiting till the last minute may not give you enough time to have your program approved and to receive financial aid.
Please contact Stephen with your questions about Study Abroad Programs or Course Equivalencies.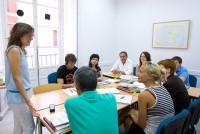 Looking for a program which allows you to have an international experience while simultaneously satisfying your continuing education units (CEUs)? NRCSA may have the perfect solution for you. Teachers and Professionals routinely receive CEUs for NRCSA programs abroad. NRCSA's Spanish programs in most of Latin America and Spain are also available for up to 6 Graduate Credits.
Remember to keep NRCSA in mind when planning your continuing education courses. Additionally, we remind you to check with your employer or school district since our programs may be covered by tuition reimbursement plans.
Please contact Sarah for more information.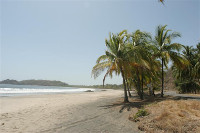 San Jose, the capital of Costa Rica, is home to several excellent museums and many of the country's best hotels, restaurants, and nightlife. The city's other great assets includes its central location to other points of interest in Costa Rica and it pleasant, year round climate. While the city hosts a very cosmopolitan atmosphere with Central, South and North Americans as well as Europeans on busy downtown streets, its residents display an unmatched friendliness and warmth. Tourists as well as visiting business professionals happily testify to this. Every year the country attracts a large number of people who, having visited Costa Rica once, decide to return to settle here.
Outside of San Jose, NRCSA has programs in Heredia, Flamingo Beach, Manuel Antonio/Quepos, Monteverde, Santa Ana and Playa Tamarindo. Remember you do not have to choose just one city for your program in Costa Rica!
Let us know if you have any questions about the programs in San Jose or elsewhere.
With the advent of the Internet choices for programs abroad have expanded exponentially, so "Why should you register with NRCSA?". Now of course my answer is going to be a little jaded, as I've worked at NRCSA for over 9 years now, and I know that we provide a good product and service to our customers, but I would say:
History - Almost 47 years and still going strong! NRCSA sent its first student abroad to learn Spanish in Mexico during the year of 1968. Since then we have assisted over 100,000 students to find a study, volunteer or internship program abroad. Through the years we have seen a myriad of organizations in the USA offering study abroad programs come and go - but we have withstood the test of time.
Selection - We have programs in over 40 countries and most countries have more than one study location. We also have agreements with schools in additional locations for specialized training and private groups. We have also had our price list approved by the General Services Administration (GSA), received approval by the National Association of Social Workers, and have agreements with Universities in the USA and abroad to allow our participants to receive undergraduate and graduate credit for our programs.
Only the Best - Since we are not directly involved in the operations of any of the schools we work with, we are able to give our customers an unbiased view of the programs. This means that no one from our office is trying to put "circular pegs in square holes". We are also continually reviewing the quality of the schools that we work with and replacing schools where the quality of service has dropped below our high standards. And, you don't have to just take my word, last year we were voted Best in the Americas by Language Travel Magazine.
Experienced Staff - NRCSA employees, on average, have worked here for a minimum of 8 years. Additionally, the majority of the staff has studied abroad, and all of the staff has traveled internationally. This enables us to give you some of the best advice in the industry when it comes to arranging your program abroad.
Insurance - The white knight on cloudy day. NRCSA is one of the only organizations (including universities) in the USA, in the field of study abroad, which has general liability insurance. NRCSA also provides all of its students with full international emergency and medical insurance. We have even contracted to have a toll free 24 hour emergency hot line made available to our students from anywhere in the world. This ensures that all of our students can have peace of mind in choosing NRCSA, and while traveling abroad.