| | |
| --- | --- |
| Inside This Issue | |
| | |
| --- | --- |
| Program Updates | |
NRCSA's list of tips and tricks to finding the best airfare.
NRCSA has special pricing available for groups of 3 or more traveling together. So if you and your family or friends are planning a trip together - let us know and we will be more than happy to provide you with a group quote for your program.
Who said learning has to be all academic? NRCSA programs engage you in the local culture, such as wine tastings, cooking classes, dance and more to help you learn faster by putting your language skills to immediate use.
NRCSA welcomes students of all ages! We have childrens programs for familes studying together, teen programs (both accompanied by family members and teen camps), accredited programs for university students, professional development programs, special vocabulary programs and programs designed for mature adults (50+). We look forward to helping you select the program that fits your needs!
| | |
| --- | --- |
| About NRCSA | |
Live the Language • Learn the Culture • Since 1968
Our goal is your successful outcome.
We are here to help you find and enroll in the program that best meets your needs.
Join the more than 80,000 people of all ages who have "lived the culture" at NRCSA schools in 42 countries.
You are receiving this newsletter have expressed and interest in studying abroad / or you have studied on a NRCSA program in the past.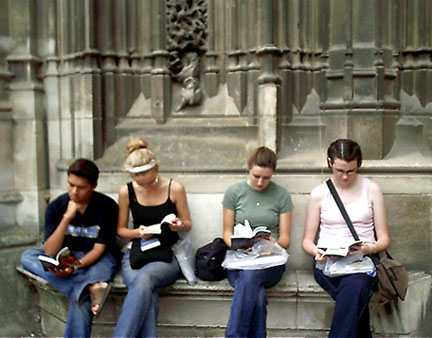 The deadlines for most universities are fast approaching for Summer and Fall Study Abroad Programs. NRCSA is here to help you select a destination, provide necessary documentation for course approval and help you complete any forms for financial aid or credit transfer for your program abroad.
NRCSA offers Summer, Semester or Year abroad programs around the world for language, civilization and humanities courses. In Italy, NRCSA has courses taught in English, for: anthropology, art, architectural history, business, archaeology, communications, geography, history, literature, theater, political science among other educational disciplines.
NRCSA looks forward to helping you through the process of course approval and making the arrangements for your study abroad program.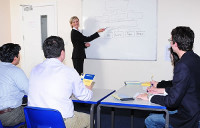 An old Spanish proverb tells us that 'the person who speaks two languages is worth two'.
Whoever coined this old proverb seems to be particularly wise! A review of both public and private job postings shows a continuing increase in positions which favor foreign language skills. NRCSA programs are a great way to immerse yourself in the language which is one of the quickest ways to learn! Our programs for professionals have weekly start dates and combine group classes with one-on-one time with your teacher to focus on vocabulary and/or cultural norms specific to your profession.
Business Professionals
Looking for a competitive advantage? Training abroad, immersing yourself in the language and culture, is an effective way to quickly learn the language and cultural norms of others around the world. This can help distinguish you, or your company, from the competition!
Language Teachers
Our programs for teachers include intensive language and workshops around the world. Select locations have specialized programs just for teachers of foreign languages. These programs are a great way to refresh your language skills as well as learn new teaching techniques.
Law Enforcement & Medical Professionals
Learning the language is just one part of the equation. NRCSA programs take the experience one step forward by integrating you into the culture. Thus, helping you to understand the cultural norms and nuances making you more effective in communicating with other cultures.
Professional Development/CEUs
Thousands of school districts, professional organizations and employers grant CEU units or provide tuition reimbursement for programs taken abroad through NRCSA.
Please contact us for suggestions or to answer any questions you may have.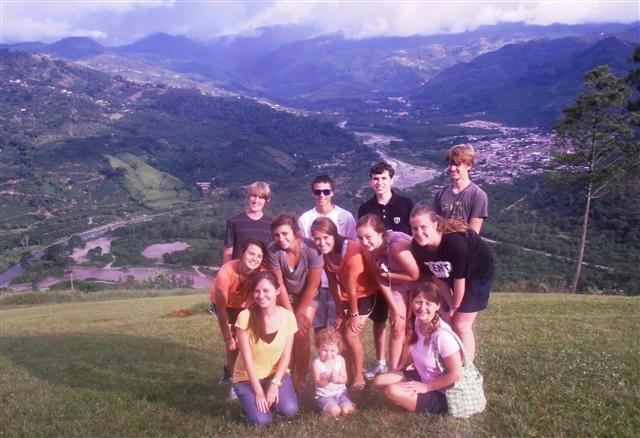 NRCSA has specialized programs just for teens and youths interested in learning another language, experiencing the world cultures and meeting other teens and youths from around the world! Our programs have been specifically selected for teens and youths, and we understand your unique needs when selecting a program abroad. The programs combine both formal language classes with cultural activities, tours and excursions. This combination provides a great learning environment while keeping the program interactive an interesting; engaging the participants in the program.
We invite you to take a look at the catalog of teen and youth programs on-line, or send us an email so we can recommend the best program for your interests.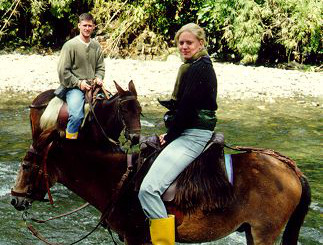 NRCSA understands that not every program abroad is right for every person. That is why we specialize in customized immersion programs and have been arranging them since 1968!
Here are a few recent examples of NRCSA's customized programming:
Cathy is a Spanish teacher and wants professional development for herself, while also combining it with a family vacation and exposure for her children. What did we arrange for her?
She will spend one week in Costa Rica studying intensively and staying with a host family to increase her fluency in Spanish. After that, her husband and 2 children will meet her in another location, stay at a private apartment and continue her studies in the morning while her two young children have fun and engaging Spanish lessons. Dad decided he just wants to relax and enjoy the beach! Ross was looking for a GAP year program. His only requests were that half be in Germany and the other half in Sweden. We put together a program that allows him to study, work and experience independent living in preparation for university. Our team arranged for him to spend 8 weeks studying German in Berlin and then do an 8 week internship in a German company - all while living in a German home and working on his German language skills. Second semester he will attend a Swedish language course in Stockholm and live in an apartment on his own. What a great way to experience life, grow and mature - not to mention add to his resume!
Martha loves all things Italian. Food, art, language - you name it! She told us she only had 4 weeks and wasn't sure if she'd be able to do this type of thing again, so wanted to make the very most of her time in Italy. Could we help her combine her interests and also get a chance to see the country? Of course! We designed a 3 city program for her that gave her the chance to do it all. Since Martha is a mature adult and likes to arrange her own lodging, we told her that would be wonderful and would take care of all the rest! We set up the following for her:+ Week one is in Milan taking intensive Italian classes. 25 small group lessons during the week at her level.+ Weeks two and three are in Florence combining morning language classes with afternoon courses in drawing, painting and art history (while leaving evenings and weekends to explore the many museums and galleries in town).+ Week four is in Taormina, Sicily, focusing on cooking delicious Italian meals as part of the Italian and Cooking program.This program fulfilled all of Martha's requirements and is just another example of the many ways NRCSA tailors the immersion experience to the individual.
NRCSA staff are avid travelers, foreign language learners, parents, teachers and mature adults. We all know that we would want a unique and customized program for ourselves and our families, so that is what we will arrange for YOU!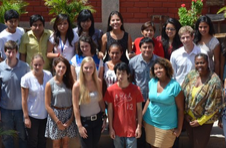 One of our most affordable places to learn Spanish in Latin America. Everyone who visits Peru inevitably comes to Cuzco, one of the most fascinating cities in the world. The city is founded around 1100 AD. According to the Inca creation myth, the sun sent his son, Manco Capac, and the Moon her daughter, Mama Occlo, to spread culture through the barbaric lands. They emerged from the waters of Lake Titicaca and began their journey in search of the place where they would found their kingdom. When they reached the site of present-day Cuzco, Manco plunged his golden staff into the ground in order to test its suitability and it sank deep into the fertile soil. This was the sign they were looking for. They named this place Cuzco, meaning "the navel of the world'.
Our program in Cusco has a variety of options for learning Spanish, Volunteering, Internships and Medical Shadowing and is a great place for the solo traveler or groups.
We look forward to talking to you about this exciting destination and setting up your program in Cusco, Peru!
There are a lot of different systems out there to evaluate an individual's language level in their non-native language. NRCSA has put together a list combining the different systems in an easy to follow format to help you estimate your current level in the language.