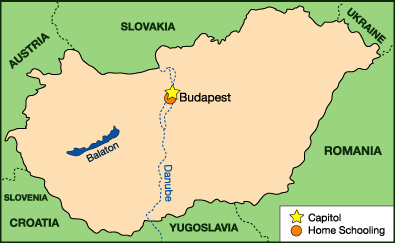 Budapest is one of the few capitals in Europe with an active traditional music and folk dance scene. Young Hungarians are wildly enthusiastic about their folk music. A visit to a Dance House (Táncház) is one of the best ways to meet Hungarians and learn directly what it is that makes them so Hungarian.

Budapest is actually 2 cities Buda and Pest. Buda, Older than Pest, more conservative and residential, and notably devoid of decent bars, Buda is sort of disjointed. The Castle and Gellért Hills carve up the central area into a patchwork of separate parts.

To the north and west of the central area, smart residential districts amble up into still higher hills - green and spotted with villas in a way that, from a distance, is reminiscent of Los Angeles. Pest dates back to medieval times. It is relatively flat, which is in great contrast with the jagged hills of Buda. Many large bath houses still remain from the days of Turkish occupation of Hungary.