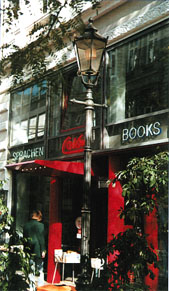 Experts agree that Hamburg is one of the world's most beautiful cities! For centuries, Hamburg has had one of the largest international sea ports, with trade relations spanning the entire world, particularly English-speaking countries and South America. Even so, Hamburg is not situated on the open sea. Rather, it is located on the wide lower reaches of the River Elbe, approximately 100 km upstream from the North Sea. The container ships and cruisers sailing up and down the Elbe are a unique sight. Ships from all around the world moor at the-port, while Airbus aircraft are produced in Hamburg. The city itself has a subtly maritime and refined atmosphere. Magnificent offices owned by long-established traders and ship owners as well as the imposing town hall are reminders of the city's Hanseatic trading traditions.

A city and a German federal state at the same time, Hamburg is the last of the great European city-states. Thus, the city has governed itself for many centuries. The "Burgerschafi" (the parliament) elects the Senate. The seat of Hamburg's government is the magnificent town hall. The tradition of democratic liberalism has left an indelible stamp on the city, allowing it to become Germany's leading publishing and media center. One third of Hamburg's economic output is accounted for by the media and the services industry. Today, it is no longer the port but the services industry which dominates Hamburg's economy.

The city center lines Lake Alster: classic facades, elegant shopping streets, street crafts, restaurants, grand hotels from the 19th century interspersed with medieval churches. "Fleets" (open canals) flow through the city, which boasts no less than 2428 bridges (Venice, by comparison, has a mere 450). Hamburg is an exceptionally green city with large parks and gardens. Its hallmark is St. Michael's the unique baroque church. It goes without saying that with its over 90 consulates this international and cosmopolitan city offers a rich variety of different cultural events: theater, opera, classical music, ballet, musicals, pop concerts, museums, art galleries, cinemas showing the latest premieres etc.