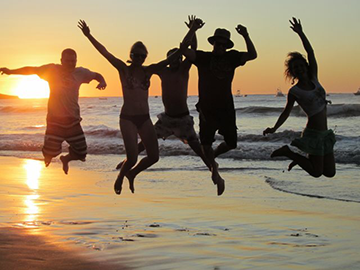 * The six-acre mountainside campus with fruit trees, birds, fresh air and breathtaking views makes it easy to find interesting activities. Sports facilities, including swimming, volleyball, basketball, ping pong, hiking and a tennis backboard are all available to interested students.

* Field trips to San Josť's museums and markets, and a mid-program evening cookout on terrace overlooking Santa Ana Valley are arranged by the school.

Weekend Tours & Excursions
* Local discounts are also available when at the school to students on selected weekend tours, such as white-water rafting, excursions to volcanoes, biological reserves, and the Calypso Pacific Island Cruise.