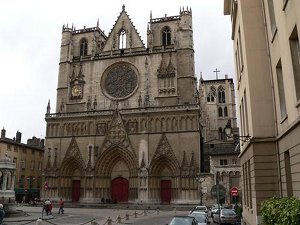 Excursions,Cultural & Social Activities
The cultural activities offered after daily French lessons are well worth trying. They are an excellent way for individuals to discover a beautiful city and region, an experience which will broaden knowledge of the French language, culture and history.

As the second largest city in France, Lyon has a very rich cultural heritage and is famous for its gastronomy and vineyards.

At the crossroads of the main European cities such as Paris, Milan, Barcelona, Frankfurt, Brussels, Geneva, London, etc., close to the Mediterranean sea and Alpine ski resorts, Lyon is perfectly located for people wanting to visit France and Europe.

The city of Lyon has been classed part of "World heritage" by UNESCO since 1998.